Improve your farm's efficiency & sustainability with: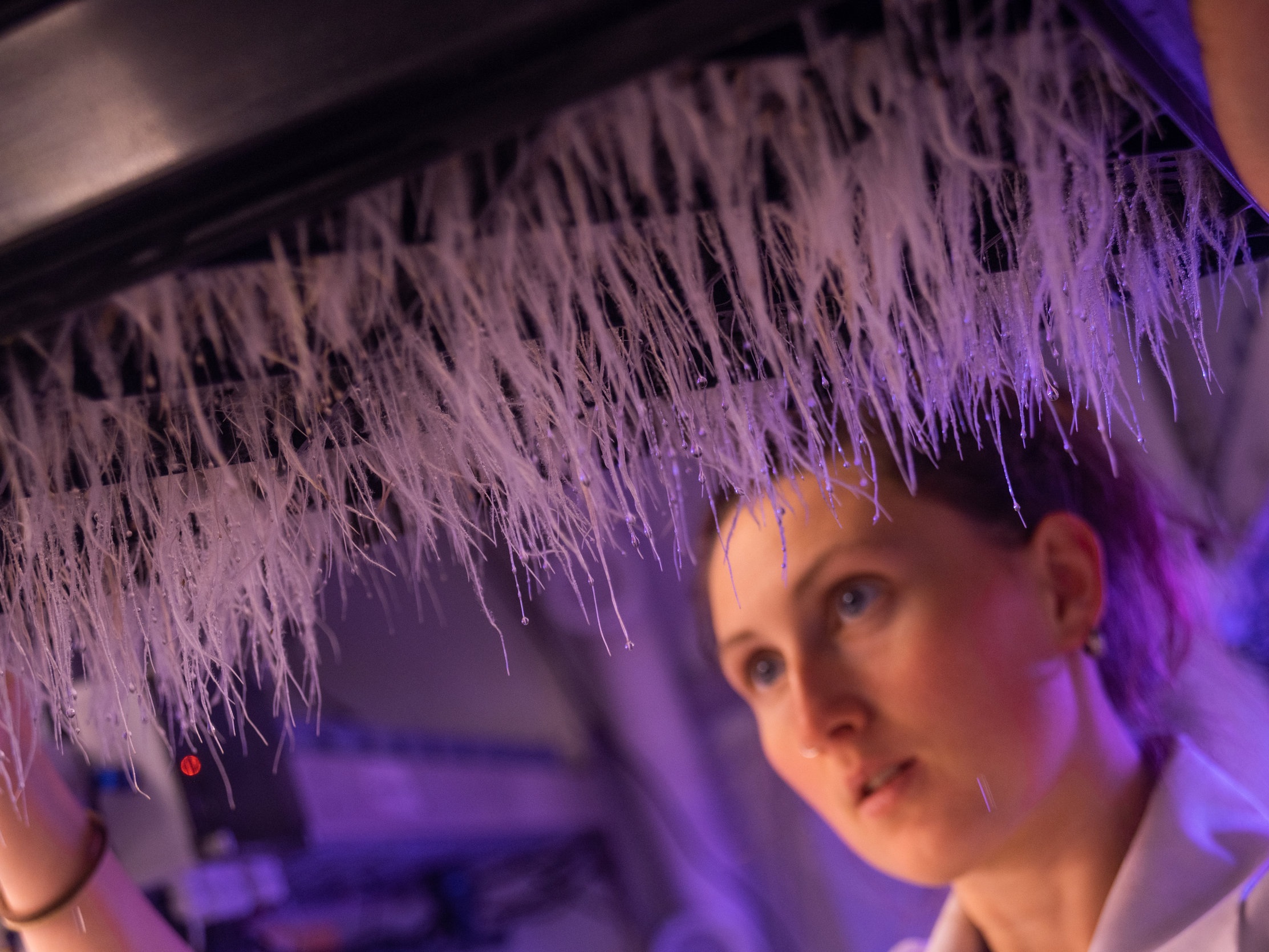 Indoor farming technology for your:
How does it all fit together?
LettUs Grow's aeroponic systems are built from multiple different products, all packaged together into a highly-efficient growing operation.
Each system utilises our patented technology to bathe plant roots in a nutrient-dense mist. This enables free gas exchange and results in a 70% increase in growth rate over hydroponic systems. Due to water recapture and reuse, the LettUs Grow system uses 95% less water than traditional agriculture, needs no pesticides and can be set up anywhere in the world: from cities to deserts.
Each system places LettUs Grow's unique Aeroponic Grow Beds under a light source, which could be the sun or LED lamps. Each Grow Bed is modular and easily linked together, to enable you to quickly scale-up the size of your farming operation. We've designed all Grow Beds to be nozzle-free, easy to clean and to automate via our Ostara software platform.
How do you install a system?
If you already have a greenhouse or indoor farm, then we can integrate a single or four-tier aeroponic system into your existing infrastructure. This does not include heating and ventilation (HVAC) or exterior cladding of the growing area, but is a very cost-effective method of enhancing the productivity of your existing operation.
If you are starting from scratch, then we offer a turnkey solution - the Modular Aeroponic Farm. This packages aeroponic systems of standardised growing area into a climate-controlled growth chamber, which can easily be deployed into any underutilised indoor space. For example, barn, warehouse or retail floor area.